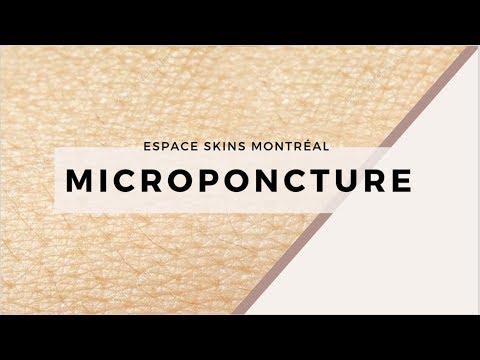 Microneedling
Acne - Rosacea - Melasma
Microneedling 
How does it work?
The device's unique, dual spring-loaded disposable needle cartridge uses an automated, vibrating stamp-like motion to cause micro injury to the skin.
The gentle stimulation of fibroblast promotes natural induction of collagen and elastin without the stress of pain and lengthy down time associated with ablative treatments.
Micro Channels resulting from the needles piercing through the skin layers aide in infusing therapeutic serums for greater penetration and enhancement of overall efficacy.
Microneedling is an ideal choice for non-surgical and non-ablative treatment of various skin conditions. 
What does microneedling help?
- Diminish fine lines and wrinkles
- ​Rejuvenate skin with improvement of skin tone and texture
- Minimize stretch marks
- Restore youth by effectively tightening, lifting and thickening the skin
- Improve the appearance of scars (surgical, burns, acne)
- Reduce pore size
- Increase absorption of cosmeceutical solutions
- Deliver visible results painlessly and safely with little to no down time

How does the procedure go?
A revitalizing vitamin or hyaluronic acid cocktail is applied on the face, neck or body. The technician punctures the skin with the microneedling device, allowing the products to easily penetrate it. Depth and intensity are adjusted depending on the treated area. Protocole : 4 to 6 treatments for the face - 6 treatments for the body. 

AFTER HOW MANY TREATMENT CAN WE SEE A RESULT?

Normaly the results are visible after the first treatment. But to have a maximal result you need to do 4 to 6 treatments depending what we want to improve. The treatment needs to have 4 à 6 weeks in between.

The texture of your skin is going to improve until 6 to 12 months after and even more if you do the routine at home that the esthetician recommend.

POST TREATMENT THE SKIN WILL FEEL LIKE?

Redness like a sun burn

Sensitive skin

Dehydration

Small red dots can appear and slowly go away between 24 and 48 hours.

For a treatment of acne scar or scar the redness will go away between 48 to 72 hours.

WHAT TO DO AFTER MY MICRONEEDLING TREATMENT?

No makeup for 24 to 48 hours

No sun exposition for 7 to 10 days and make sure you have a very good sunscreen

No swimming, hot yoga for 24 hours after the treatment.

Wait at least 5 hours to wash the skin after the treatement

Have a routine at home suggest by your esthetician to heal properly

Wait 7 days before applying Retinol on your skin.

No exercice for 48 hours.
Microneedling

Prices

Face (4 to 6 treatments)

CA$400

Body (Starting at 200$ to 500$ per treatment)
From

CA$200
Comments: All prices shown do not include taxes.

Body - Price may vary from 200$ to 500$ depending on the treated area.


Our results

Microneedling (Acne - Rosacea - Melasma) of Espace Skins Montreal - Skin and body - Montréal